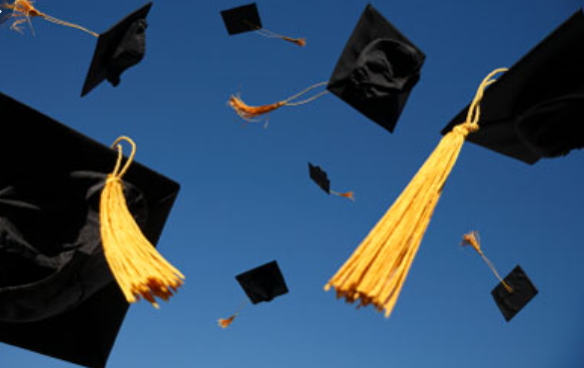 One of the most important pieces of advice we can give to Leaving Cert students in our practice is "whatever you do, get a good solid Honours Degree. At least then, you will have a meaningful qualification from which you can launch your career".
The experience of being away at college for three to four years is very valuable and in some cases, more valuable than the education itself. The college experience has allowed the young adult to mature and has moulded the individual to a large extent. From this position we find that they are in a much better place to make career decisions.
In many cases, though not in all, I feel that unless young school leavers come to their sense of destiny at a young age, it's only when the students graduate from their degree that they are in a position to make realistic career choices.
"If a second level student is unsure about which career path to take, completing a broad degree such as a BA can be a very worthwhile step along the career path"
There is a huge amount of research data available regarding the benefits of holding and honours degree. It is interesting to note that honours degree graduates in Ireland fare much better than their counterparts in the OECD Economy (source the Economist). Using organisation for economic cooperation and development figures, the Economist points out that the lifetime benefit of getting degree in Ireland-compared to not getting one-is some €328,000.
According to another study carried out by the Office for National Statistics in the UK during 2015 and 2016, it has been identified that graduates have a greater sense of personal well-being and life satisfaction than those without higher education qualification. When asked to rate measures of their well-being, graduates scored higher than non-graduates for life satisfaction and for feelings of worthwhileness. Graduates also reported being happier than those without a university qualification.
And a new study from the University of Maine adds fuel to the already compelling case for college with this finding: Citizens with post secondary credentials not only contribute to the economic prosperity of communities; they also live happier, healthier lives.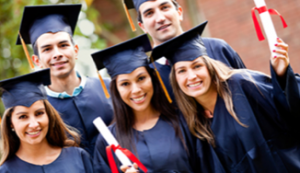 The study, It's Not Just the Money, authored by Professor Phillip Trostel, finds that college graduates report having "good" or "very good" health 44 percent more than their non-graduate peers do. Further, college graduates are nearly four times less likely than high school graduates to smoke, and are significantly more likely to exercise, wear a seat belt, maintain a healthy weight and regularly see a doctor. Not surprisingly, then, college graduates have a life expectancy of seven years longer than those who hold a high school diploma or less.
Of course this is not to say that everybody is suited to completing an honours degree. Many students will go on to complete valuable apprenticeships and work based training and will have long and successful careers within these sectors. Others may leave college with lower level certificates/diplomas depending on their circumstances. However where possible we always encourage students to progress to honours degree standard.
Post Grad Studies
Many graduates go on to pursue studies at postgraduate level. Based on information gained from a study in 2015 by the Higher Education Authority, employment for higher and post graduate diploma graduates was 16% higher than for honours degree graduates.
Many of the graduate students attending Whitney Career Guidance are seeking to access postgraduate studies with a view to improving their employability or change career path. Once they are qualified with a Level 8 Honours Degree and meet certain criteria, there are a huge number of postgraduate course options available to them. Following is a list of just some of these postgrad course options that are available from any Level 8 Honours Degree.
Solicitor – professional training
Occupational Therapy / Speech & Language Therapy
A host of other "conversion courses"
By Seamus Whitney,  
©google images