In 1998 Seamus Whitney founded Whitney Career Guidance, an organization committed to helping others reach their full potential.  With Offices in Dublin, Wexford &  Galway, we can cater for anywhere in the South East and beyond.
Specialising in Career Guidance, Training and Personal Development, Whitney Career Guidance has helped in excess of 5,000 people reach their career and personal goals over the past 20 years.
Over the years, Whitney Career Guidance has expanded their range of services to include Life Coaching, CV and Interview Preparation, Aptitude Testing and Study Skills. Recently a new Writing Mentoring service was added to provide support in both the creative and academic writing areas.
We pride ourselves on providing clarity to all our clients while providing ongoing support when and as needed.
Our mission is to empower our clients to make decisions which will help them….
find a Course which they will find interesting
in a learning Environment that suits their individual needs
leading to meaningful Work that they can relate to.
---
Meet the Team
Seamus Whitney
Seamus has over 20 years experience working in industry, the vast majority at Management level. He holds qualifications in Management, Science, and Quality Assurance, is a Qualified Life Coach and is registered with Saville & Holdsworth, European Leaders in Psychometric Assessment.
Seamus Whitney is one of the regions foremost Careers and Training Consultants. He is renowned for his ability to inspire positive change and to uplift all those who attend consultations with him.
Seamus has been instrumental in the development of ground breaking Personal Development Courses such as "Enhance", "Perceptions" and "New Dawn". These programmes have enjoyed considerable success in the recent past.
Email: seamus@whitneycareerguidance.com
Mary Hickey
Mary brings a broad range of qualifications and experience to her role as a Career Consultant with Whitney Career Guidance. Holding Qualifications and Academic Excellence Awards in the areas of Social Care and Training and Development, Mary knows what it takes to succeed in Third Level Education.
In addition Mary has hands on experience of working in many industry sectors including but not limited to; Business, Social Care,  Youth Services, Training and Development, and Psychology. Mary is in a prime position to guide and advice people of all ages to fulfill their education and career potential. Her strong observational skills matched with her ability to listen and engage with her clients,  allows her to provide a client centered and a holistic approach to the services that she provides. Mary has a keen interest in social psychology, particularly motivating people to reach their potential, and recognising within themselves that they have the ability, strength, skills and knowledge to do so.
Mary's philosophy underpins her work practice and this concept is based on the following poem;
"I stand in front of a long line of doors, my feelings are the key they unlock who I am,
and so I push open one heavy door after another to find me". 
Mary's intensive training with Seamus Whitney qualifies her to work in all areas of the Whitney Career Guidance Model. Mary feels privileged to provide the following services to people of all ages;
Career Guidance – Career Discussion – CAO Support – Job Seeking and Interview Preparation
Email: mary@whitneycareerguidance.com
 John Hesnan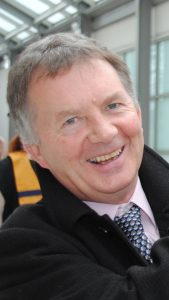 John Hesnan manages the Galway Office of Whitney Career Guidance. John has a passion for helping people to reach their true potential. He has extensive experience in mentoring people of all ages on a broad range of subject and career sectors. As well as achieving academic success and becoming a published author, John is also an award-winning Entrepreneur and Inventor with granted patents. John has extensive Business experience and has designed, patented and commercialised many multimedia educational products which are endorsed internationally. He has represented Ireland at international design exhibitions and also won a number of business innovation awards. 
His education and awards include: Bachelor of Arts Degree from NUIG, Galway and John is a former winner of the Young Scientist of the Year. He has been awarded extensive Business and Innovation Awards and has made numerous appearances on National TV and Radio. He also has vast experience of the Art, Design and Creative sectors, and also helps people publish their books.
John's passion is helping people of all ages achieve success and fulfilment in their life, by guiding them to choose the path most suited to their uniqueness.
Nolene Mullen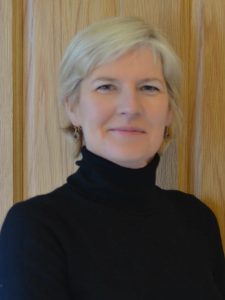 Nolene Mullen manages the Dublin Office of Whitney Career Guidance. Nolene's interest in guiding people manifested early in her life.  Following her post-primary education Nolene pursued the study of Psychology graduating from UCD with a BA (Hons) Psychology and more recently graduating from Middlesex University with a Bsc Counselling and Psychotherapy.
Her many years' experience working as a Professional Counsellor and Psychotherapist  with all age groups is enhanced by her extensive experience of working  in the Health Care Sector as a Registered Nurse Intellectual Disability.   Nolene has a national and international perspective on the Health Care Sector through her work here in Ireland and abroad as an Intellectual Disability Nurse.
Through her working life Nolene has engaged in ongoing professional development-acquiring extensive management skills.  These management skills are used not only in the Health Care Sector but are utilised through the management of a busy office in the Construction and Engineering Sector.
In addition to Nolene's academic and professional achievements she has worked in a voluntary capacity with Pieta House and Aras Abbey Regional Addiction Services.
Nolene's wealth of experience working with people combined with her training in the Whitney Career Guidance Model and her common sense approach to life makes her a welcome member of the Whitney Career Guidance Team.  Nolene's zest for life and learning and her innate ability to help people is the corner stone of her work and will enable her to motivate her clients to strive for their true career potential.
Email: nolene@whitneycareerguidance.com
Brid Colloton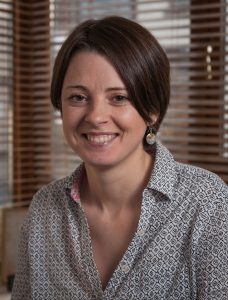 Bríd has been with the company for a number of years now and is fully trained in the Whitney Career Guidance model. Bríd's earlier background was in the financial world having graduated with a BA (Hons) in Business with Finance. Most of Bríd's early year's work experience was in Investment Banking having being head hunted directly from college.
Wanting to work in more people centred roles Bríd took up part time study in social studies and began working in the Social Care sector. It was from this work that Brid began her journey of helping to motivate and guide people to achieve their full potential. She quickly obtained responsibility working directly with individuals identifying and implementing their personal development plans. This has led to continuing down a road of helping and guiding others, having gained an understanding that everyone has their own unique skill set and ability to reach their fullest potential.
Brid has also a keen interest in Art and Design, and has completed further studies in this area. Brid's unique skill set, easy manner and ability to see the bigger picture makes her a valuable asset to the Whitney Career Guidance Team.
Brid enjoys working one to one while at the same time being part of a broader team that really makes a difference in people's lives. Outside of her work with Whitney Career Guidance she facilitates groups and individuals who are committed to finding a true purpose and way of being in the world. For this reason she feels being part of the Whitney Career Guidance team, is the perfect place for her.
Email: brid@whitneycareerguidance.com
Suzanne Power
Suzanne Power is a prize-winning author who has worked for over 30 years with words. Her novels, short stories, memoir, columns and poetry have been published internationally. She devised Maynooth University's Creative Writing for Publication programme, helping many writers to win publication and awards.
She has been editor of three consumer magazines and features editor of two national newspapers, an award-winning journalist and a national columnist for fifteen years, a broadcaster with her own television show, and a producer and researcher working for BBC, RTE and UTV.
As an editor and mentor of professionals, she has worked with several high-profile authors and has assisted numerous self-published projects.
Suzanne is a Poetry Therapy Practitioner, accredited through the international credentialing body IaPOETRY, and has worked in therapeutic and community settings producing anthologies for, among others: Wexford Library Service, Waterford and Wexford ETB, Hope Cancer Support Centre and Maynooth University.
Apart from her PTP qualification, she has a BA in Journalism and a Masters in Creative Writing.
Email: suzanne@whitneycareerguidance.com
---