Career Guidance Programme for Parents
Whitney Career Guidance strongly believe that students making decisions regarding their future seek support from many different individuals. However, it is our view that within this 'circle of trust' parents and guardians play the most important supportive role.
Therefore, we are determined to offer parents and guardians the support they need in order to support their child at this important time.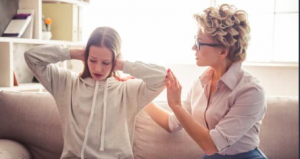 For some parents, it is their first experience of what the next step is. For others, they have put a few children through college who knew exactly what they wanted to do but now maybe their youngest is in a state of confusion. Perhaps it has been a few years since they have had children in third level. There are many different scenarios in the pursuant of college/apprenticeship/plc that parents and guardians need support with.
Some of the questions we often get asked from parents/guardians include but are not limited to;
How can I help my child to make a decision?

What course/college is best?

Should he/she do L6/7/8 course?

Is a PLC better for my child?

How can he/she source an apprenticeship?

What supports are available for students with illness or disability?

What funding is available and how can I apply?

Accommodation, Accommodation, Accommodation?

How can I get help for my son/daughter who is struggling with new modules in college?

My child wants to drop out of college what should I do?

My child is coming near the end of their degree and he/she still has no idea what to do?
It can be a minefield for parents and guardians balancing all these questions while trying to gently encourage their child to study and optimise their potential. This, in addition to being a taxi service for grinds, study groups, library research and extra curriculum activities can be overwhelming.
Whitney Career Guidance are here to help with the above questions and much more. As we are all individuals with different needs, we can tailor a package to suit you as a parent or guardian and support you as you continue to support your child.
Please contact us to see how we can assist you.