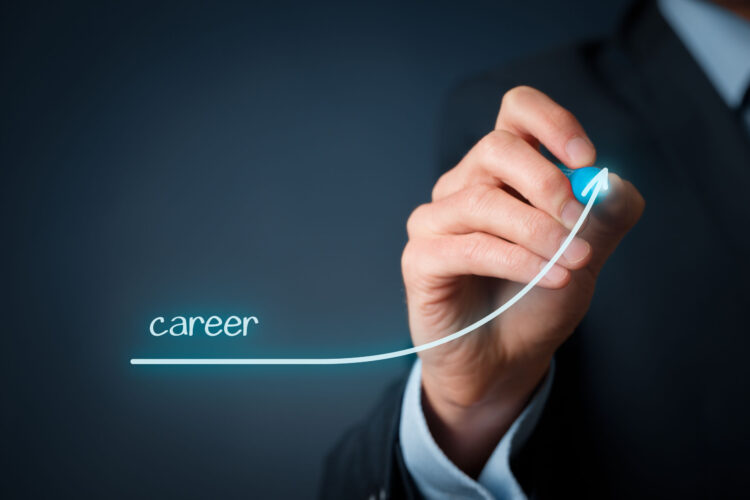 The perfect job, and how to find it? 
This is a question that I'm sure many of you have pondered is how do I find my ideal career?
Sometimes when you look at the regular offerings on various recruitment sites they are less than inspiring and often cast doubt on whether you are missing something on your search.
Like a lot of things in life, most of the good stuff in life comes with experience. In order to progress onto the higher levels of job fulfillment and success, sometimes it is necessary to work your way through the ranks of mediocre, routine and in some cases even hating aspects of jobs that you have to show up for.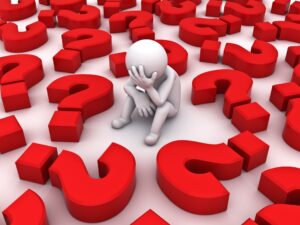 However in many cases it is only by willingly taking on these roles that we get to see the more interesting jobs, the cushy numbers, and the roles with the fringe benefits such as the company car.
Another example here might be the role of job sharing. Many clients ask me "how do I get into a job sharing role"? The short answer is often get the job first, and then see what opportunities might exist for a more flexible role within it. Read the same in some cases for a "work from home" role.
Some highly sought after careers cannot be accessed directly from school or college. Take working as a Customs Officer for example. When asked about this the advice is first you need to go into the public service, the Revenue services to be more precise. Customs Officers are normally recruited from that government department.
Another role that does not have a direct route is that of a Probation Officer. Once again the route is circuitous with potential applicants needing to qualify initially as fully qualified Social Workers, which can take anything from 4-5 years of full time education.
Staying with law enforcement, being a member of the Gardaí also opens the door to becoming a member of the Irish CSI services. For CSI in Ireland read the GTB (Garda Technical Bureau) and you need to be an experienced Garda to be considered for such a role.
A lot of these careers require me to become a Garda I hear you say. Don't worry all is not lost, you could always take a BSc. in Forensic and Analytical Chemistry, and get a job analysing the evidence collected from a crime scene at a Forensic Laboratory.
And so on it goes, to be an ambulance Driver in Ireland first and foremost you are going to need a Full C Category Driver's License. This is the license that qualifies you drive a minibus for up to 16 people.
Other examples of much sought after and somewhat elusive careers include Sonography – responsible for scanning babies in the womb. To be a Sonographer in Ireland today you need to qualify as a Radiographer initially, and in another popular medical related career, a Dermatologist, one needs to start with Medicine.
I hope you are getting an insight into the world of careers can work sometimes. So back to your initial question of how do I find my ideal career? Well, start somewhere.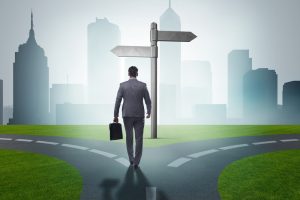 As the great Mark Twain once said… The secret of getting ahead is getting started.
There are 1O major entry level career sectors in Ireland today. These include the Sciences, Healthcare, Creative, Construction, Engineering, Teaching, IT, Law, Business and Social-Psychology. There are many different pathways within each of these for example there are 20+ careers listed in the Healthcare sector. One of the key things for you to work out is which sector you think you are attracted to most. By gaining an entry level qualification you are setting yourself up for a whole lot of exciting possibilities further down the line.
This is where Whitney Career Guidance can help as we have the specialist tools and experience to help you focus in on the right sector. Making that career decision is not just a matter of how much money you might earn. Regardless of salary if your personality doesn't suit a particular job, then having a great salary won't necessarily give you the job and personal fulfillment you may crave.
In some cases people report to us their frustration at not being able to find that "perfect job". Some of these people aren't even working as they are not prepared to work a job that doesn't meet their high expectations!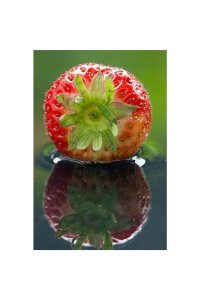 Myself I have worked many different jobs before finally finding my perfect niche. Some of those include working on building sites, (a great experience), working in a Bubble Gum factory (I'll never eat that stuff again) while I also remember being out in the fields from the tender age of 8 picking Wexford Strawberries.
Of course there have been other more rewarding career moves for me, such as my time spent in Human Resources Management. However my early days in employment often involved a lot of routine which proved very frustrating at times for a person with a very creative and idea filled mind.
So keep at it and eventually the breaks do arrive. Once I made up my mind that I wasn't going to settle for mediocrity, things began to change for me quite quickly. Buoyed up by my new "pro-active" approach (thanks to Steven Covey's 7 Habits of Highly Successful People), I began to take the steps required to propel myself up the career ladder. The pace of change quickened as I up skilled and within 10 years of changing my attitude to the world of work, I was running my own successful business – something I had never contemplated during my time working my various jobs.
©2023SeamusWhitney