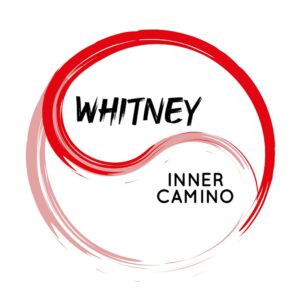 Inner Camino: "Take a Journey Inward to Find Your Best Self"
We hear about so many people going abroad to walk the Camino in an attempt to find themselves. However not everybody can afford the time or money to travel to Spain for the Camino Pilgrimage.
In many respects there is no need to travel "out there" to find the Self which is already present within you. As an alternative, this Inner Camino programme invites you to take a journey inward, to the place where truth peace and contentment already abides.
Course Delivery 
The Inner Camino course can be delivered in a number of formats, so there is a course design to suit everyone's needs.
A. Weekend Intensive Residential Inner Camino Wexford Retreat
B. Modular course with one module being delivered each week, either face to face or online, with course delivery enhanced by weekly online classes via Zoom.
Inner Camino Transformational Retreat
For those who prefer an intensive and experiential approach to their learning, the complete Inner Camino Programme is also available as an intensive weekend Transformational Retreat (see details below).
This retreat, or "Reset" as I prefer to call it, takes place annually at the beautiful St. John of God Retreat Centre in Ballyvaloo, Co. Wexford.
Magnificently situated overlooking the Irish Sea, the Ballyvaloo Retreat Centre is the ideal place to take time out from the stresses and pressures of modern living.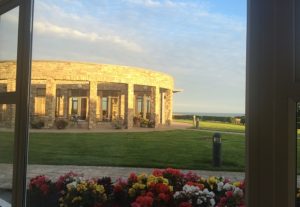 With its own private beach, rolling countryside and mature gardens, visitors are amazed at the sense of peace they feel by just being there. It is a beautifully designed modern retreat centre with superb food and modern en-suite accommodation. The beautiful natural surroundings help to create a tranquil ambience for reflection and relaxation.
During the course of the week long retreat there will be ample time to enjoy the beautiful surroundings, and to take long relaxing walks on the beach.
So for a real "gift to yourself" book now and experience for yourself what so many others have benefited from in the past.
Dates for the next Retreat are 
 Tuesday 2nd April to Thursday 4th April 2024 (during the Easter Holidays).
Register Your Interest Here or Call 087 2930510 
Course Details
"At last a new way of being in the world"
The course is about making meaningful changes in your life. Indeed the only quality we look for is a genuine desire to make these positive changes. We encourage transformational change through the teaching of a number of principles. Some (but not all) of the topics covered will include: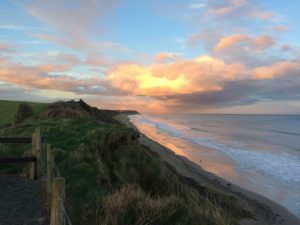 How to Develop your Intuition and "plug in" to a Higher Power
How your Ego Mind seeks to Control You and your Thinking
Breaking the Cycle of Anxiety and Fear
Connecting with your Inner Teacher & Guidance
The Teachings of A Course in Miracles
This intensive program is subtle, yet profoundly deep, and is suited to those who would like to become proficient at masterful living. There will be a general emphasis on living more mindfully as well as teaching you
how to incorporate meditation into your daily life. By raising the level of self- awareness in your daily life, you can learn to experience improved mental health as well as a great deal more peace and contentment.
From my own experience of being on the path to peace, I note that even though when perceived negative or bad things appear to be happening external to me, I can still maintain an unshakeable inner strength and peace, which helps me deal much more effectively with life's challenges. Most importantly then, the Inner Camino gives you a wonderful opportunity to make peace with yourself.
"Best decision I ever made" Sandra
"The day I signed up for Seamus's Inner Camino Workshop was the day my life changed" Shane
"I'm so happy I took on this fist leg of my own Inner Camino"  Emily
To find out more about the next available course contact Seamus on 087 2930510

Course Facilitator – Seamus Whitney
The Facilitator for all of the Inner Camino programmes is Seamus Whitney. Seamus has vast experience in the areas of Teaching and Training and is also a very highly regarded career and personal development consultant. A published author Seamus is renowned for his ability to inspire positive change and to uplift all those who attend his courses and workshops. Using a unique approach to teaching which combines leading edge thinking and techniques, Seamus brings a vast amount of knowledge and information to all course participants, including teachings from all of the World's major Spiritual Traditions. He is a recognised teacher of the modern spiritual classic called 'A Course in Miracles", and he has presented at many seminars and conferences in the past.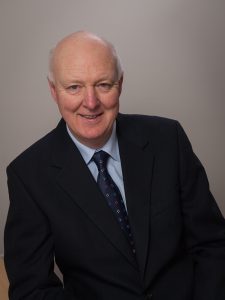 Register Your Interest Here