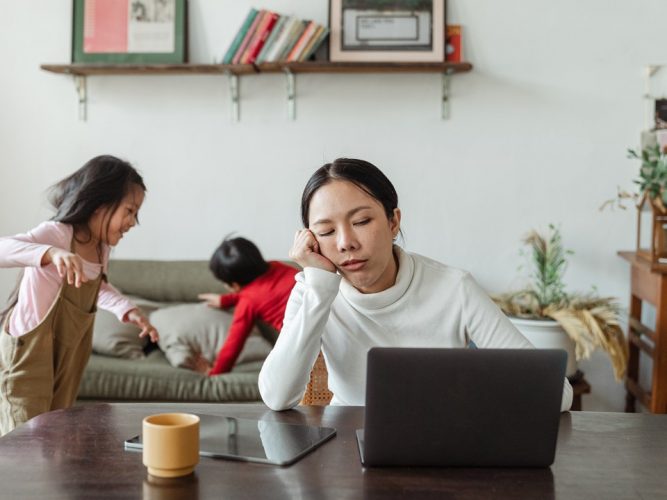 What do you do for a living?
I am a stay-at-home parent
From my work through Griffin Career Consultancy and from speaking to friends, I am aware that many stay-at-home parents feel somewhat inadequate when answering this question. After putting their career on pause to care for their children whether that decision was made for financial or family reasons. When it comes time to re-enter the workforce many stay at home parents lack the confidence or find it difficult to relate their most recent experience to the current job market.
This got me thinking about the role of working in the home. If this was a job that was advertised in the traditional way, listing some of the quantifiable responsibilities of being a stay-at-home parent, it would likely read something like this –
Job Description
Responsibilities:
Manage health, finances, wellbeing and life administration for a team of various ages with different roles and requirements.
Create, oversee and implement daily schedules, ensuring variety with emphasis on promoting a healthy lifestyle.
Monitor dietary, sleeping and emotional needs adapting to changes on a very regular basis.
Procure all household stock ensuring only high quality, environmentally sustainable, vegan goods are purchased at an affordable rate.
Ensure the home environment is kept in a clean and aesthetically pleasing state at all times.
Produce a variety of high quality, organic, vegan, nutritious meals and snacks that meet the requirements of a toddler's tastebuds on a constant basis.
Implement numerous training and development opportunities.
Monitor all income and expenditure of the household budget.
Plan entertainment and event options on an ongoing basis, with such activities must also be flexible on time or have the ability to be cancelled at a moment's notice.
Establish a strict maintenance plan for the health and hygiene of the team.
Develop the team's behavioural practices to a societally acceptable standard.
Maintain own appearance to an Instagram worthy level.
Encourage your own purpose and ensure you are intellectually stimulated so that you can present your best self as a leader of the team.
Upkeep all clothing and attire to a fashionable and clean standard even though the team will continuously try to destroy every item.
Keep safety standards to a high and be constantly physically available to comfort any worries or issues of the team members.
Be mindful of what the team are exposed to from a technology and news standpoint, they should have no access to anything that could inflict mental distress either now or in later life.
Mediate disputes between team members ensuring a fair and reasonable resolution that will not hinder their future relationship.
Benefits:
Compensation: €0
Sick Days: not permittable
Holiday days: if holiday days taken you must be contactable by the team at all times
Working hours: 24/7
Bonus/commission: left over snacks
USP: unconditional undying love
Skills:
    

Strategic thinking multi tasker

Exceptional organisation skills
Highly adaptable
Process driven
Team player with natural leadership skills
Thinks outside the box
Works well under pressure
Not to mention patience of a saint, ability to work with limited sleep and sustenance, selfless, advocate for their family, provider of love, safety and comfort…. The list goes on.
Whilst a lot of this has been written in a tongue and cheek fashion, the points on the list may well feel like a "requirement" for many parents either internally or from a societal point of view. Realistically only a superhuman could keep up this standard!
Therefore, what I am trying to highlight are the transferable skills that are not only used but expertly honed or developed while managing a home and family. Even though you have put your career on hold, you have in fact gained some invaluable experience through a job that is truly one of the most difficult but rewarding positions available.
© Laura Griffin 07.03.2021
https://griffincareerconsultancy.ie/