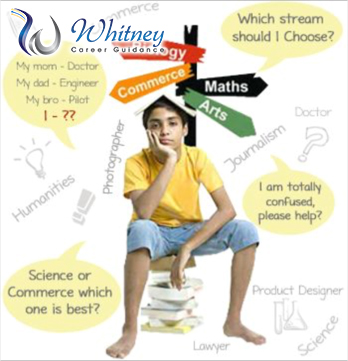 "No one was Born into the World whose Work is not Born with him" (James Russell Lowell 1891-91).
Our consultants see many Junior Certificate / Transition Year Students each year that are faced with the task of selecting their Leaving Certificate Subjects. This is an important decision and getting it right can have a positive impact not only in the Leaving Certificate Years but in Third Level Education and entering the World of Work.  Research by the ERSI suggests that many students have insufficient information to make a decision re their Leaving Certificate Subjects (ESRI Commentary Sept. 2007/13). With so many subjects to choice from and so many variables attached to each subject students and their parents are seeking Advice, Support and Clarity through this process.
Junior Certificate and Transition Year can be the student's first step into considering what career they would like to pursue and therefore what college course they would like to study. A small percentage of students see the need to make their subject selection relevant to their career preference (ESRI Commentary Sept. 2007/13).As many college courses and colleges have specific entry requirements it is important to consider subject selection seriously.   The wrong subject choice can have consequences when it comes to career/course/college choices in 6th year.
Over the years we have worked with many students and in some cases students would attend their appointment with preconceived ideas about what subjects they would like to pursue.  These ideas can be influenced by what their sibling / friend studied or indeed what they perceive as an easy option.  Certain subjects tend to be more popular with students. For example many students lean towards subjects where a certain percentage of the final grade may be acquired through the completion of a project. Such subjects include: Geography, Design Communication and Graphics, and Construction Studies, to mention just a few. While these project based subjects may be deemed easy it is important to remember that a high standard of project work is necessary to acquire top marks.
Students, who study Music outside of school i.e. piano grades, often lean towards studying Music at Leaving Certificate Level in the hope that it will allow them to pull in good grades. Lots of practical practice in addition to theory based learning is needed to gain high points in Leaving Certificate Music. For years Biology and Business where deemed to be easy subjects to acquire high points. However, recent research suggests grades are dropping year on year in these subjects. The message is that there are no easy subjects all require work and commitment.
Students are often confused re the need to maintain a Third Language for Leaving Certificate.Recent changes from NUIM state that the third language is no longer required to study Business / Law at their University. However, as it stands the Third Language is still required to study most courses at the NUI, RCSI, Shannon College of Hotel Management and St Angela's Sligo. In addition to this a Modern European Language is required for entry to Cadetships  in the Defence Forces. Therefore, it is evident that the debate surrounding the need for the Third Language will continue among students for some time to come !
Whitney Career Guidance recommends Economics, Chemistry and Physics as the top 3 most useful subjects to study at Leaving Certificate.  If in any doubt about the practicality of these subjects a quick analysis of any Business, Science, Engineering or Computer Science College Course should alleviate these doubts. Further to this the study of these subjects increases the student's problem solving skills and self-learning abilities.  Attributes needed to face the challenges of third level education.
These subjects are increasing in popularity and recent research indicates that Economics and Chemistry are gaining on Business and Biology in the selection process. Physics tends to be most popular with students who enjoy Maths and Applied Maths. Economics, Chemistry and Physics are perceived to be the harder subjects to study. However, we find once a student understands the need to study a certain subject at Leaving Certificate Level they are determined to overcome the challenges faced by this subject and go on to achieve the necessary grade. With recent research showing students achieving A,B,C (H1, H2, H3 in the new Points System) in these subjects (CAO 2015). Feedback from students studying these subjects insinuates the need to have excellent teachers, invest in grinds and spend additional time on these subjects to achieve the high grades. With many students even taking the subject outside of school as it is not available within their school.
It was noted by the ERSI that after parents – friends have the biggest influence on subject choice. (ESRI Commentary Sept. 2007/13).Students should be aware that each person is unique with a unique set of needs. Therefore, the subjects that suits or suited your siblings or friends needs may not suit your needs. Like everything in life there is no one fit that suits all in making your subject selection. So don't be afraid to ask for support.
The ongoing comment we get from parents and students with regards to subject choice is "we want to get it right now so that we don't regret it in 6th year".  We think this sums up how important it is to choose well now so as to give you the best chance of success in your Education and Beyond.