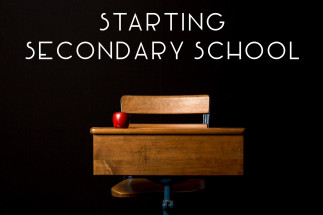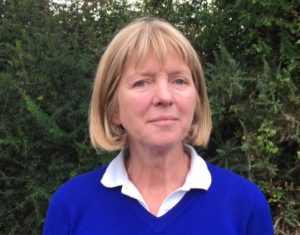 The time is coming for your child to start post primary school. This is an anxious and stressful time for both parent and student – particularly if this is your eldest child.  We spoke to Bernie Murphy, Home School Liaison Co-ordinator at Selskar College Wexford, about this important and often difficult transition period. Following is a summary of what Bernie thinks are the most important things you as parents need to look out for.
1.  Be organised
You will have received a book list and list of other requirements from the school. Go through it with your child and explain why they might need certain items eg a hard back for science instead of an ordinary copy. Bring your child shopping with you to choose pens pencils etc. This involves them in the preparation process.  Check with your school if they have a book rental scheme or check if you can buy books second hand.  Well worth a try!
The uniform and PE Gear that your child needs will be specified on the list from the school.  Put their names on jumpers, jackets, PE gear etc as they can get mixed up very easily.
As a parent you possibly have to pay a voluntary contribution or book rental fee to the school. Pay this in advance if possible or contact the school to make arrangements to pay in instalments. It reduces the stress and anxiety for your child if they know this is sorted.
Every night for the first term help your child to pack their school bag according to what they need for the next day
2. Sleep
Your child will have a longer day in post primary school and if travelling by bus it will be even longer. You will notice that they are more tired both physically and mentally, particularly for the first term. Make sure they get to bed early – I'll rephrase that. Make sure they get to sleep early! I know this is a contentious issue in all homes but ban all devices from the bedroom –  mobile phones , ipads play stations etc. Are they sleeping or are they awake until 2am on social media ?  If necessary turn off the internet.
3. Food
Feed them well to keep them healthy. Your child is coming from primary school where there was a big focus on healthy eating.  Keep that good habit going. In particular, ensure your child eats Breakfast as it is a long period to first break time.
Check with your school if there is a Canteen or indeed a Breakfast Club is available.  This is a popular option for students who travel to school on the bus. Some schools have a swipe card system for the canteen where parents can top up on line. This is your choice however. Some parents find it much more economical to give their child a packed lunch and maybe money for a treat on Friday.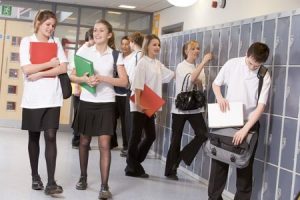 4. Attendance
Ensure that your child attends school every day if possible. Their timetable is very structured  – normally 40 minutes for each subject and a double class for practical subjects like home economics , woodwork or science. If your child is absent for a double class of science for example, they then miss half the subject for that week. This is very hard on them and puts pressure on them to catch up. If they have been absent you must put a written explanation in their school journal on return. Try not to book family holidays during the school term. It is cheaper but at a huge cost to your child!!
5. Routine / Homework
In the first number of weeks your child will have little or no homework . This will be a settling in period for them. As the term moves on this workload will increase. Make sure your child has a quiet space to do homework. Check their journal to see they are noting it and completing it. Establish a good routine that suits your household and encourage them to do their best at all times.  Again encourage your child to leave mobile phones etc with you until homework is completed.  
6. Anti- Bullying, Other Rules and Procedures  
This is the topic which causes most stress and anxiety for parents and students. Remember every school has an anti- bullying policy. Check it out on the website of your chosen school. Communication is key here. Always encourage your child to tell you if they are worried or concerned about anything – no matter how big or small. The message is don't suffer in silence. They always fear that the situation will get worse if they tell. Assure them that this is not true. We all know that a problem shared is a problem halved. If your child discloses that they are being bullied contact the school – usually the Principal or Year Head and make an appointment to discuss the issue.
All school rules and procedures will be explained to your child in the first few days.  
In our experience it takes the 9 weeks of the first term for students to settle in and become familiar with their new environment. There will be teething problems but there are many supports available to help your child through these teething problems. Meitheal  Leaders  are 5th/6th year students who look out for and support  the 1st year students.   Remember Communication is key to getting through these teething problems.
To conclude starting post primary school is a very challenging but very exciting time. There are lots of new experiences – new teachers, subjects, buildings , specialist rooms ,lockers canteen etc. It can be stressful but most students find their feet very easily and very quickly. Encourage your child to get involved in extracurricular activities whether it is sports, drama, literacy and numeracy competitions, board games etc as this makes them more comfortable in their new environment and helps build their self-esteem.
 I wish the best of luck to all students as they embark on this new and exciting part of their lives