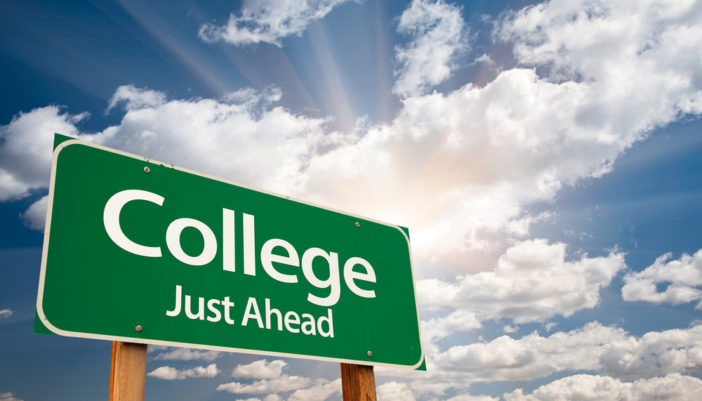 The time is approaching for you or the young adult in your family to transition into college life.  We thought it important to gain a student's perspective on this transition so we asked Laura Codd who has just completed a Bachelor of Business (Hons)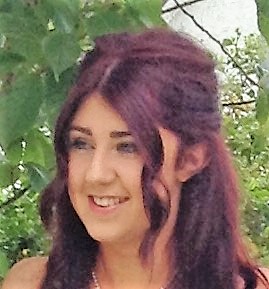 Marketing to complete this script.  Here are her views and thoughts on this transition;
So, you're making the move from secondary school to third level. First of all congratulations! It's a really exciting but equally daunting milestone in your professional life and probably even more so in your personal life. It's difficult to know what to expect and while everybody's experience is different, there are a few tips and tricks that are worth noting before you embark on this journey.
There's no book or definite set of rules and I can only speak from my personal experience   while also sharing a few stories from my peers along our third level journey.
Lecturers, Lessons and Learning
I cannot emphasis enough how much the learning style changes from second level to third level. I understand how frustrating it can be when a teacher is constantly checking your work over your shoulder, collecting homework, weekly tests and asking in-class questions to make sure you're up to speed. Well, all of this is about to change, and it's not necessarily for the better. Independent Learning is now part of your life.  Prepare yourself for vague notes, cancelled classes, deadlines and absolutely no hand holding. It's kind of similar to when your Mam won't make your doctor's appointments for you anymore.
In my experience, my top tips are as follows:
Keep up. The most important thing you can do is stay up to speed in class, because there's no such thing as revision classes in college. You might wing it through classes when you're falling behind but trust me, exams are a whole other kettle of fish. You can only cram so much during study week and you'll have other exams to study for too.
Ask questions. If you're unsure of something, ask straight away. This links back to falling behind. I've seen it first-hand where class peers fail and have to repeat exams in August while the rest of us are sipping Sex on the Beach in Lanza. Worse again, repeating the whole year over just one exam. Ask questions and seek help when you need to and all of this can be avoided.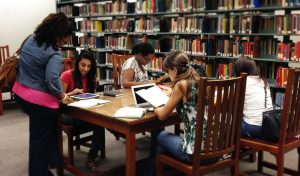 Study in groups. Head to the library with a group of pals, share notes, ask questions and help each other in a relaxed environment. Even if this turns into a gossiping session, I guarantee you will have learned at least one useful thing that's course related. It will stick in your mind better too because Marie explained it to you right before she told the group about the guy with the peachy bum in her Economics lecture (associative learning).
This may seem like an obvious one but GO TO CLASS. It's so easy to skip classes when there's (usually) no attendance taken and some lecturers don't care where you are (they get paid anyway). You won't be doing yourself any favours mitching class. As boring as it may seem, you'll take something in.
Read the assessment criteria to be sure there are no surprises. It's too late at the end of the semester when you realise you've missed a deadline or forgot about the 15% that was going for attendance while you were getting a McDonalds breakfast.
Get familiar and quickly become an expert with referencing your work or citing others to support your work. You can lose valuables marks for incorrect referencing. Referencing work or citing your work is something that should be introduced during the Leaving Certificate Cycle (O Leary, 2018). 
Get a diary/planner. It will help you stay organised and keep track of important dates, times and lectures. It's also indescribably satisfying to colour code your week with gel pens.
Movin' on Out
Moving out for potentially the first time is frightening and exhilarating all at once. It's a process that can take some time so I suggest the following:
Bring your Mam/Dad/Guardian with you on the accommodation hunt. They will more than likely want to come anyway particularly if they're paying the bills, but more importantly they want to make sure you're safe, warm and comfortable. You'll be psyched up and blinded by your new found independence but your parent/guardian will spot the little things like a dodgy wire, lack of furniture or in my case vomit stained curtains.
Choose who you live with wisely (if you have the choice), they will be your housemates for a long and significant time in your life. So, if you enjoy quiet nights in you might not want to live with a party animal. It's the little things that will annoy you so bear those in mind early on. House rules seem like a good idea at the start but in theory they easily be forgotten.
Even if you are a Gordon Ramsey in the making be prepared to gain some college weight. You'll arrive home after college with no dinner on the table and all of a sudden takeaway and convenience food is your new best friend. This, alongside the additional drinking more often than not leads to an extra few pounds. To compensate walk to college instead of taking the shuttle bus and on nights out dance like nobody is watching.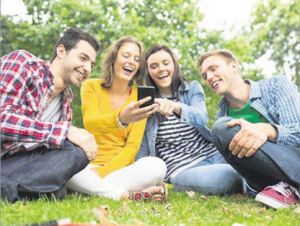 Socialising and Nightlife
For a lot of people, the socialising and party scene is a majorly exciting element of third level and for others it's an absolute nightmare. Nevertheless, alcohol will affect you in some shape or form. In any case please for the love and honour, stick together on nights out. Don't let anyone go home alone, have each other's back and remember safety in numbers. There are enough horror stories out there.
Now, keeping that in mind, college nights out can be some of the best of your life. Who doesn't love €3 drinks on a Wednesday dancing with The Waxies and getting the shift off a farmer all while wearing a Monaghan jersey for county colours? If not, don't judge every night by this, college nights out are what you make them and who you share them with.
Peer Pressure
While I personally never really experienced peer pressure, it definitely exists within college life and I've seen it in a variety of ways among my classmates.
Peer pressure doesn't just allude to alcohol or drugs. It can occur in small things from classmates pushing you into skipping class, pressuring you to do extra work within the group assignment, paying extra money within your student accommodation all the way up to feeling forced into alcohol, drugs or sex. Please do not feel like you have to submit yourself to these pressures, if they were true friends you wouldn't feel pressured. Remember there is always someone available to help – don't be afraid to ask. 
The beauty of third level is that you will meet so many new personalities and you will find a group of friends who find you the bee's knees for all the right reasons. You do you Hunny!
Work/Studies Balance
This is a tricky one because it's honestly down to your own ability. For me, working on the weekends was actually a great way to not only fund my appetite and social life, but also to take a break from the books. However, everybody's situation is different.
If you feel pressured into working because of a financial situation or if you find it difficult to balance work and studies, the first thing I suggest is talking to your parents, guardian or partner. They don't want to see you pressured or stressed and you will find a solution together that will work. Besides, who says you have to work weekends? So many students work from their student home or in the college whether that be doing other students makeup or hair (there's plenty of demand) or offering a proofreading service. If you have a talent that can earn you some money, why not pursue it.
If you are lucky to have a work placement as part of your degree embrace it, this is where you turn the theory from college into the practicalities of real work. Also remember that you may gain employment from this work placement. Having meaningful employment sorted prior to graduating makes the years of study so worthwhile. If you haven't a work placement integrated into your degree use your summers wisely and try to source work relevant to your studies.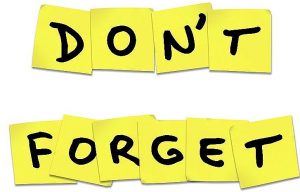 Some final pointers to pass on after surviving college life
There's an isle at the back of Tesco that sells "damaged goods" for literally quarter the price. So what if the tin of beans has a dent? – it just means your bank account won't.
Learn to love a good nap. If it is only 20 minutes do it! It's important to rest the brain cells particularly when you'll be experiencing later nights.
A bit of a nerdy one, but get to know your lecturers. You'll definitely click better with some lecturers than others and if you build on those relationships they will prove to be so beneficial throughout your whole college life and afterwards too.
Ring home. Ring, not text, your Mam, Dad, sibling, Grandad, Nanny, Aunty, Uncle whoever! They'll be interested in how you're getting on away from home as well as wanting to make sure you're doing ok. It's also the perfect opportunity for a good rant.
So that's it. Nobody will ever be fully prepared for the jump to college but that's half the fun. Remember that everyone is in the same boat and don't overthink it. The best things happen unexpectedly so keep an open mind, try new things and get to know new people. Look after yourself and your friends, the rest will come naturally and to be honest, the whole thing is a learning experience so stay safe and have fun.
Reference:
O Leary, M. & Scully, D. 2018. Leaving Certificate Failing to Adequately Prepare Students for University; Centre for Assessment Research Policy and Practice in Education at DCU:  https://www.dcu.ie/news/news/2018/Aug/Leaving-Cert-Failing-Adequately-Prepare-Students-For-University.shtml
By Laura Codd, 
Bachelor of Business (Hons) Marketing