Soon To Be Me Personalised Reports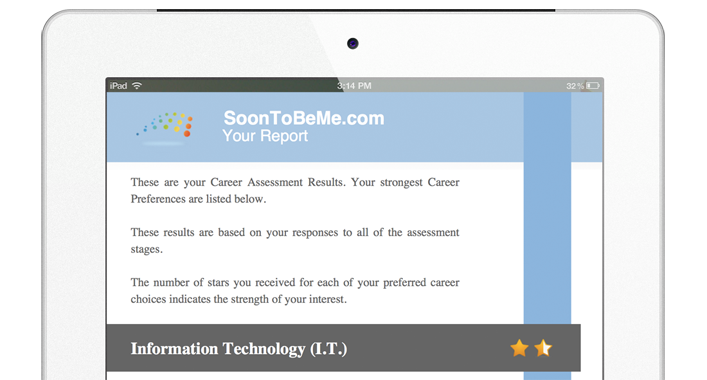 Soontobeme™ personalised reports are easy to understand and contain relevant information relating to:




Suggested Career Choices





Academics Pointers





A Host of Other Things to Look Out For




The Soontobeme™ Personalised Reports can be used as a

basis for further discussion

with a Careers Advisor / Guidance Counsellor. They are

easy to read and written in plain English

.

Thanks to Soontobeme™ the words

"I haven't got a clue what I should do"

will be history in the careers classroom!